---
Term 1
---
Artist Talk: Matthias Schack-Arnott in Conversation

March 2, 6-7pm

Lucy Guerin Inc Studios, West Melbourne

Speak Percussion's Artistic Associate Matthias Schack-Arnott presents a free artist talk exploring the integration of technology and percussion in his current works. Topics will range from kinetics to Max/MSP programming and audio-visual systems, with particular focus on a new work that Matthias is currently developing, Field Sever Points.

Matthias will be joined for this talk by beloved Melbourne broadcaster Owen McKern (PBS 106.7FM) and new media artist Nick Roux.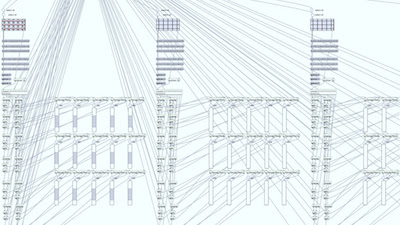 ---
School Holiday Intensive: Atlas of the Sky

April 10-14, 10am-4pm or 2-9:30pm daily

Arts House, North Melbourne

Atlas of the Sky is a new work of dramatic and ritualistic power by Liza Lim – acclaimed composer and winner of the 2018 Australia Council Don Banks Music Award. The work is scored for solo soprano and three percussion soloists juxtaposed against the driving rhythms, swarming percussion and vocal sounds from a crowd of performers. Atlas of the Sky tells stories about the stars, the power of crowds, and changing constellations of memory.

In the 2018 School Holiday Intensive, Sounds Unheard Members will take part in rehearsals and creative development ahead of the June 18 world premiere performance of Atlas of the Sky (see: Sounds Unheard 2018 Artist Program). The crowd will be an on-stage presence for the majority of the hour-long work, performing on small percussion instruments and singing/reciting. During the Intensive, students will be coached by Liza Lim, Speak Percussion and movement director Jo Lloyd.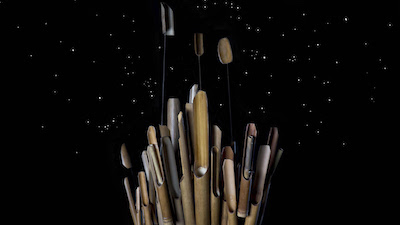 ---