What is Sounds Unheard?
Sounds Unheard is a free music education program for gifted and talented Victorian secondary music students. Hosted by the internationally acclaimed Speak Percussion, this program offers unique opportunities for young musicians and composers from all areas of music making to expand their knowledge and creativity. Since launching in 2015, Sounds Unheard has offered an annual program of music education activities that develop students' talents and inspire through innovative approaches to music making.
Sounds Unheard 2019 includes:
The Sounds Unheard Artist Program, where young musicians will experience professional music-making, explore contemporary and experimental music practice, and present a public performance.
The Sounds Unheard School Holiday Intensive (July 1-5), a weeklong program offering the next generation of Victorian musicians and composers the opportunity to explore musical themes and practices beyond the Victorian curriculum.
Sounds Unheard Artist Internships, offering young musicians hands-on opportunities to learn new skills, participate in the creative development of new Speak projects, and attend question-and-answer sessions with Speak Percussion Artists.
Backstage Passes, taking Sounds Unheard Members behind the scenes at Speak Percussion rehearsals. Gain insight into the work of professional musicians and visit some of Victoria's premier performance venues.
Online Masterclasses tailored to Sounds Unheard Members on diverse topics, presented by leading musicians from around the world.
Certificates of participation from Speak Percussion, recognising Members' involvement in each year of Sounds Unheard.

"A fantastic experience. Being mentored by such creative and kind people opened my mind to lots of new opportunities." – Zoe
"A wave and waves and the School Holiday Intensive broadened my definition of music and got me thinking about the kind of music I'd like to make myself." – Lewis
"An amazing and unique learning opportunity." – Angeline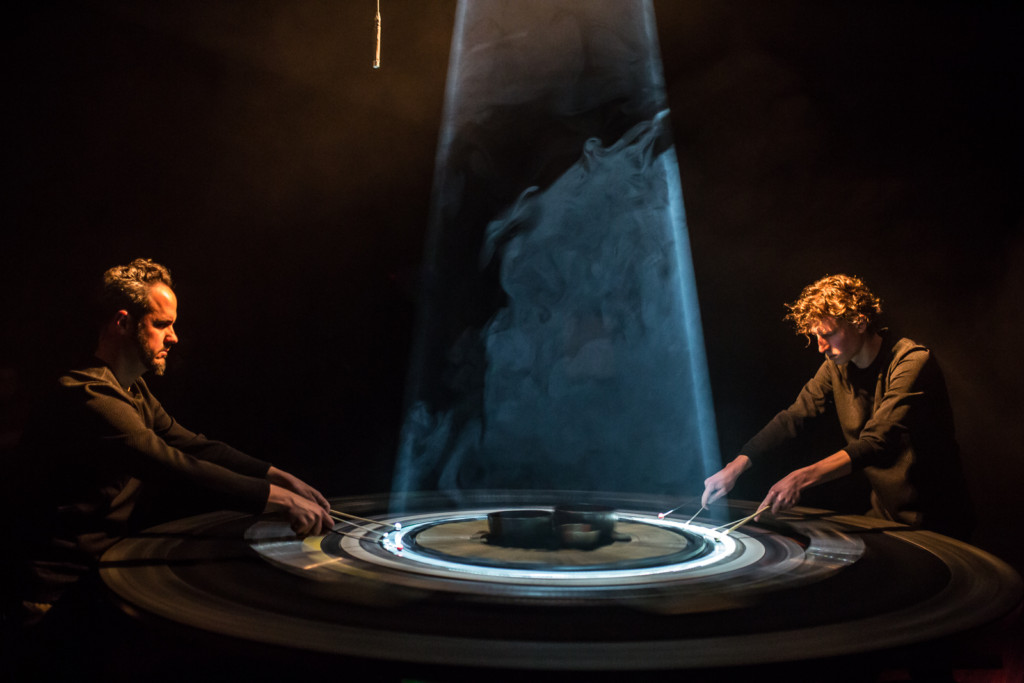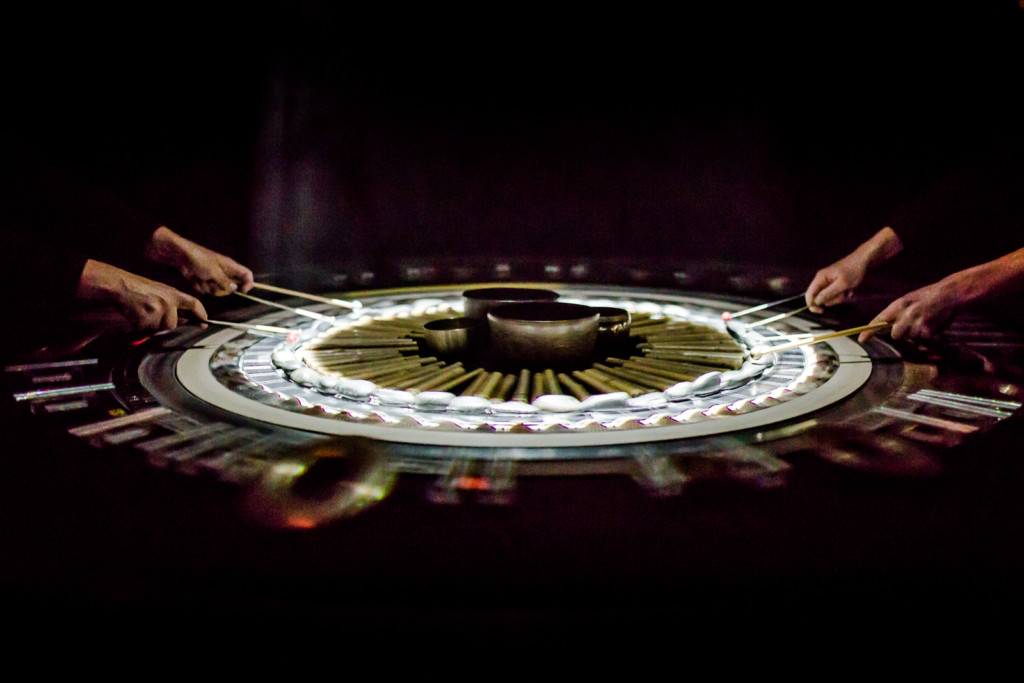 Frequently Asked Questions
What is Speak Percussion?
Speak Percussion is a contemporary art music ensemble based in Victoria and internationally recognised as a leader in the fields of experimental and contemporary classical music. Speak has defined the sound of 21st century Australian percussion music through the creation and presentation of ambitious arts projects, presented throughout the world in concert halls, theatres, galleries and site-specific locations. For more information on Speak, please visit www.speakpercussion.com.
Do I need to be a percussionist to take part in Sounds Unheard?
No! Sounds Unheard is open to any Victorian secondary school musician student. If you're a composer and/or performer interested in any kind of music – classical, rock, pop, electronic, improvised – there's an activity for you in Sounds Unheard.
When and where are Sounds Unheard activities held?
Sounds Unheard activities are held outside of school hours, with most activities taking place in the Speak Percussion Studio in Thornbury. Select activities will take place in some of Victoria's most highly recognised performance venues, with past examples including the Melbourne Recital Centre (Southbank), Arts House (North Melbourne) and Arts Centre Melbourne.
How much do Sounds Unheard activities cost?
All Sounds Unheard activities are free for all participants.
How do I apply for Sounds Unheard?
You can use our online form to apply for Sounds Unheard, or email Sounds Unheard Coordinator Kaylie Melville (kaylie@speakpercussion.com) for further information or assistance. 
Speak Percussion and Sounds Unheard acknowledge the support of the Department of Education and Training through the Strategic Partnerships Program.
About Speak Percussion
virtuosic and adventurous 
The New York Times
Speak Percussion is a flexible line-up of Australia's finest creative percussionists that has a 17-year history of commissioning, performing and creating innovative new work. Ranging from solo concerts to massed sound events, Speak Percussion's award winning work is presented throughout the world in concert halls, bars, galleries and site-specific locations. Speak Percussion regularly collaborates with a diverse range of artists in creating unique hybrid projects, and has explored the intersection between percussion and architecture, gastronomy, installation, instrument building, astronomy and dance.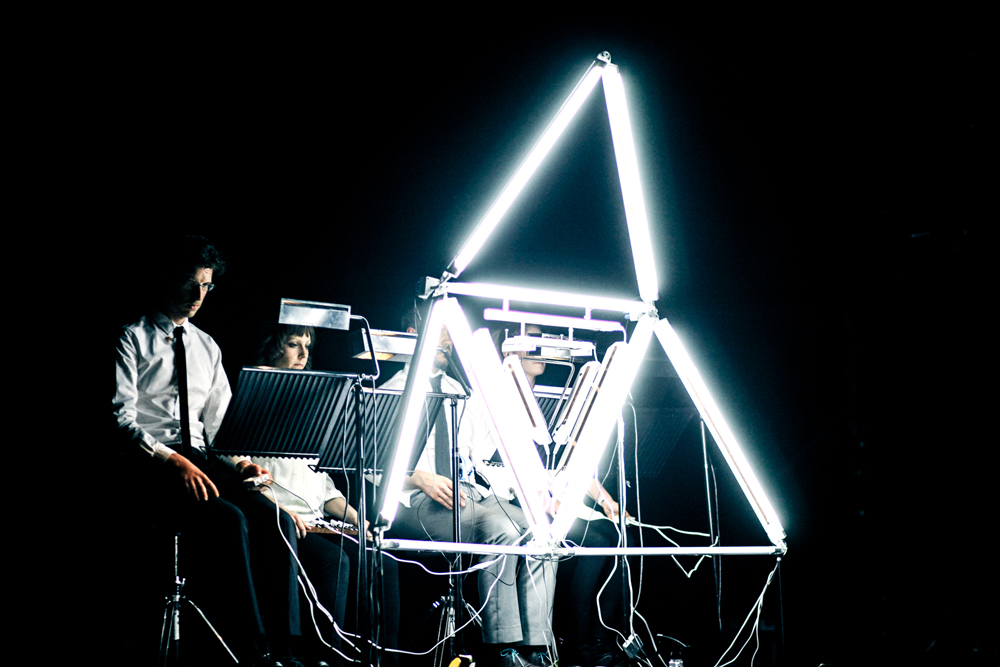 Meet the 2019 Sounds Unheard Experts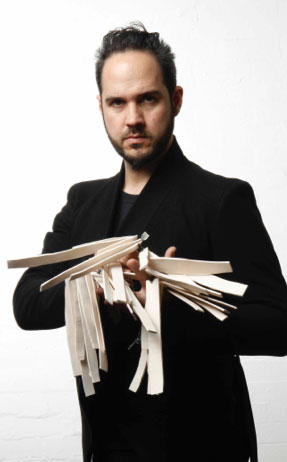 EUGENE UGHETTI
Off on another challenging acoustic adventure, Ughetti is currently showing why he is one of this country's most talented artists in the field of advanced contemporary music. The Age
Eugene Ughetti is a percussionist, composer, conductor and artistic director of Speak Percussion. Eugene is recognized worldwide for his daring and innovative performance projects and has toured all over the globe with everything from Orchestras to as a soloist.
Eugene has worked with the Melbourne Symphony Orchestra and Orchestra Victoria as well as most of Australia's leading new music ensembles. He has also worked with some of the world's finest composers including Steve Reich, Sofia Gubaidulina and Pierre Boulez and with conductors Valery Gergiev, James Levine and Charles Dutoit.
Eugene has composed music for The Australian Ballet, Melbourne Symphony Orchestra, ABC and Bionic Ear Institute, with works presented and broadcast internationally. He has conducted in major international music Festivals as well as professional Australian Symphony Orchestras.
Eugene is the winner of multiple national awards and fellowships including the inaugural Sidney Myer Creative Fellowship, MCA/Freedman Fellowship for Classical Music (2011) and the OZCO Creative Fellowship – early career as well as being twice a finalist for the Melbourne Prize for Music.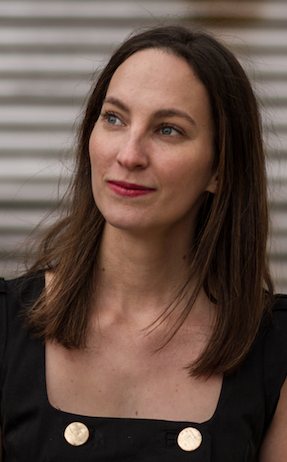 KAYLIE MELVILLE
Kaylie Melville, a Melbourne-based percussionist, is dedicated to new music performance. A soloist and chamber musician, she is noted for her 'immense skill and musicianship' (Classic Melbourne) and 'an extraordinary ability to impart a sense of musicality to even the smallest gestures' (Partial Durations). Kaylie has worked with many of Australia's leading new music ensembles, including Speak Percussion, the Arcko Symphonic Ensemble and the Argonaut Ensemble. She is a co-director of the chamber ensemble Rubiks, recognised by Limelight Magazine for their 'superbly executed exploration of recent masterworks', and is the Artistic Director of the Bricolage percussion ensemble.
Kaylie's festival appearances include the Metropolis New Music Festival, Bendigo International Festival of Exploratory Music, Melbourne Festival, Adelaide Cabaret Festival, Salihara Festival (Indonesia) and the Percussive Arts Society's International Convention (US). She has also been selected as a participant for a number of prestigious new music courses, including the Darmstadt Summer Course for New Music (Germany, 2016), Bang on a Can Summer Festival (USA, 2015) and So Percussion's Summer Institute at Princeton University (USA, 2013).
Her recent awards include an Australia Council Artstart Grant, the University of Melbourne's Professional Pathways Scholarship and the Australian National Academy of Music's John and Rosemary MacLeod Travelling Fellowship. Kaylie was  a finalist in the 2015 ANAM Concerto Competition and the 2016 Freedman Classical Fellowship.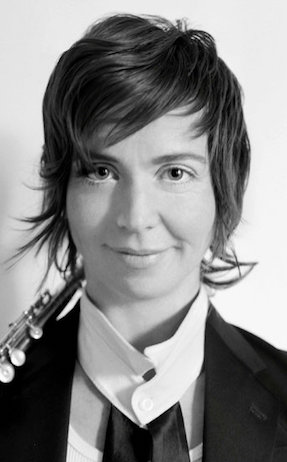 CLAIRE CHASE
Claire Chase is a soloist, collaborative artist, curator and advocate for new and experimental music. Over the past decade she has given the world premieres of hundreds of new works for the flute in performances throughout the Americas, Europe and Asia, and she has championed new music throughout the world by building organizations, forming alliances, pioneering commissioning initiatives and supporting educational programs that reach new audiences. She was named a MacArthur Fellow in 2012, and in 2017 was awarded the Avery Fisher Prize.
In 2014 Chase launched Density 2036, a 22-year commissioning project to create an entirely new body of repertory for flute between 2014 and 2036, the centenary of Edgard Varèse's groundbreaking 1936 flute solo, Density 21.5. Each season as part of the project, Chase premieres an evening of new music, with pieces so far by composers including Du Yun, Vijay Iyer, George Lewis, Pauline Oliveros, and Matthias Pintscher, among many others. She will release world premiere recordings of all of the Densitypieces in collaboration with Meyer Sound Laboratories in Berkeley, CA.
Chase founded the International Contemporary Ensemble (ICE) in 2001, described as the United States' "foremost new-music ensemble" (The New Yorker), and is active as an ensemble member in ICE projects throughout the world. ICE has premiered more than 800 works since its inception and has spearheaded an artist-driven organizational model that earned the ensemble the Trailblazer Award from the American Music Center in 2010 and the Ensemble of the Year Award in 2014 from Musical America Worldwide. The ensemble can be heard in dozens of recordings on the Tzadik, Mode, Naxos, Bridge, New Amsterdam, New Focus, Samadhi Sound and Nonesuch labels, as well as on its own online, streaming video library of live performances, DigitiCE. www.clairechase.net
Past Sounds Unheard Experts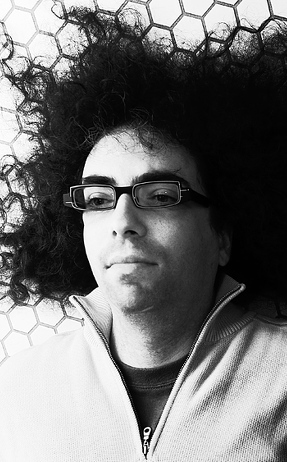 MARK APPLEBAUM
Mark Applebaum, Ph.D. is Associate Professor of Composition at Stanford University. His solo, chamber, choral, orchestral, operatic, and electroacoustic work has been performed throughout the North and South America, Europe, Australia, Africa, and Asia, including notable commissions from the Merce Cunningham Dance Company, the Fromm Foundation, the Kronos Quartet, and the Vienna Modern Festival.
Many of his pieces are characterized by challenges to the conventional boundaries of musical ontology: works for three conductors and no players, a concerto for florist and orchestra, pieces for instruments made of junk, notational specifications that appear on the faces of custom wristwatches, works for an invented sign language choreographed to sound, amplified Dadaist rituals, a chamber work comprised of obsessive page turns, and a 72-foot long graphic score displayed in a museum and accompanied by no instructions for its interpretation. His TED talk has been seen by more than one million viewers.
Applebaum is also an accomplished jazz pianist and builds electroacoustic sound-sculptures out of junk, hardware, and found objects. He serves on the board of Other Minds, and at Stanford he is the founding director of [sic]—the Stanford Improvisation Collective. www.markapplebaum.com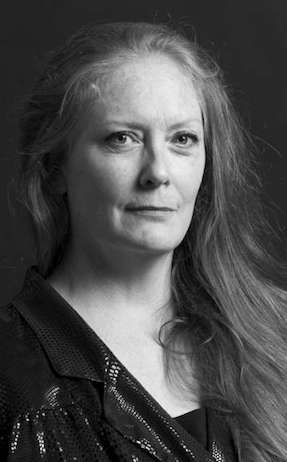 CAROLYN CONNORS
Carolyn Connors is a Melbourne based vocalist, composer, pianist, and accordionist. She creates new works in the fields of contemporary music and theatre. In 2015 Carolyn composed and performed new works for Liquid Architecture, ABC radio's Sound Proof, and The Big West Festival; she travelled to Chengdu for the development of new work In a Chengdu Teahouse; performances included SoundOut festival, and works by Aviva Endean for Chamber Made Opera, and Andrea Keeble for the Slow Music Festival. Carolyn was awarded the 2015 Age Melbourne Music Award for Avant Garde and Experimental music.
Carolyn's vocal work expands the possibilities of the acoustic voice.  The works with preparations extend the voice, expanding its limits (What comes after love, 2015; Sonatas for Voice and Objects, 2010; Mirabilia, 1992;). The theatre works are designed for listening to: meaning and navigation are embedded in the sound rather than in text or visual cues (Material Mouth, 2007; Nocturne, 2010).
Carolyn is also active in ensemble settings. Her trio Hammers Lake with cellist Judith Hamann is informed by new classical, avant-garde, and improvisation practices. As a collaborator she has made new works with many companies including Chamber Made Opera, JOLT, Quiver New Music Ensemble, and Elision; and with many artists including Madeleine Flynn and Tim Humphrey, David Chesworth, Cynthia Troupe, David Tolley, Stevie Wishart, Warren Burt, and Jill Orr. She regularly creates real-time compositions with local and international musicians in improvisation settings. www.carolyn-connors.com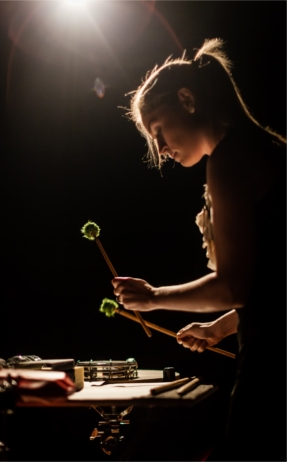 LOUISE DEVENISH
Louise Devenish is a percussionist whose practice incorporates performance, commissioning, research and education.
Co-director of contemporary duo The Sound Collectors and member of electro-acoustic sextet Decibel, Louise also performs regularly with various contemporary, world and classical ensembles. Louise has commissioned 30 percussion works from composers around Australia and abroad and has performed throughout regional and metropolitan Australia, the United States, United Kingdom, Europe, Japan, China, and numerous cities in South-East Asia. Highlights have included performances with Steve Reich, Speak Percussion, Fritz Hauser, Lee Ranaldo and Synergy Percussion at festivals including the Nagoya and Shanghai World Expos, Percussive Arts Society International Convention, Ojai Music Festival, BBC Proms, Bang on a Can Summer Music Festival and Tongyeong International Music Festival.
Passionate about engaging others in music, Louise is Associate Lecturer in percussion, world music and musicology at the University of Western Australia School of Music, where she also directs Pinata Percussion. She lectures for the acting department at the WA Academy of Performing Arts and curates the annual Day of Percussion, a full-day event that brings together percussion specialists, students and enthusiasts. Louise is an advocate of Australian music making and has recently completed a Doctor of Musical Arts focussing on the development of Australian contemporary percussion music. In 2012 she studied in San Diego with Steven Schick. Her research has been published by Musicology Australia, Percussive Notes and PERCUSscene. www.louisedevenish.com.au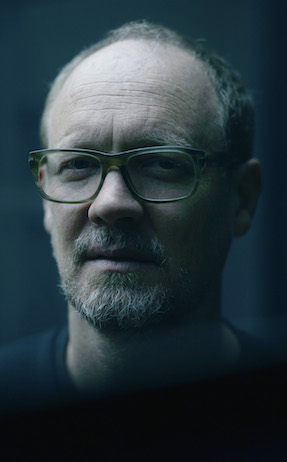 PETER KNIGHT
Peter Knight is a multidisciplinary musician who has gained wide acclaim for his eclectic approach, which integrates jazz, world music, & experimental approaches. Peter's work as both performer and composer is regularly featured in a range of ensemble settings, he also composes for theatre & creates sound installations, and is the Artistic Director of the Australian Art Orchestra.
Perpetually curious, Peter's practice defies categorisation; indeed he works in the spaces between categories, between genres, & between cultures developing an international following for his work with nine albums in as many years showcasing a diverse range of ensembles and approaches: "Hard to categorise… hauntingly memorable" The Wire (UK). "Falling into an utterly genre-less wormhole" Cyclic Defrost. "An unusual and beguiling sound" Cadence Review (NY). Peter is the recipient of numerous awards and nominations including an Australia Council Music Fellowship, two Bell Jazz Awards,  APRA/AMC Art Music, Green Room Theatre (sound design), and AIR Independent Music. He holds a doctorate from Queensland Conservatorium Griffith University and was awarded 2013 Alumnus of the Year. www.peterknightmusic.com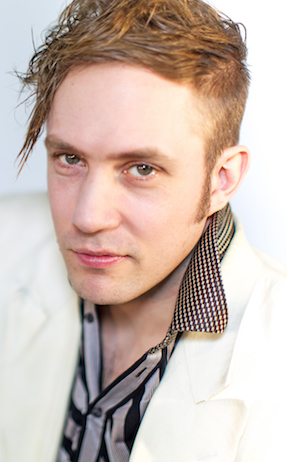 JOHANNES KREIDLER
Johannes Kreidler studied composition, electronic music and music theory at the Musikhochschule in Freiburg and at the Koninklijk Conservatorium (The Hague) from 2000 to 2006, with Mathias Spahlinger and Orm Finnendahl among others .
Kreidler's works have been featured at numerous international music festivals, including Donaueschinger Musiktage (2012 und 2015), Wittener Tage für Neue Kammermusik (2013), Darmstädter Ferienkurse (2010, 2012, 2014 und 2016), MaerzMusik Berlin (2016), Ultraschall Berlin (2013 und 2014), Eclat Stuttgart (2015), Wien Modern (2013), Ultima Festival Oslo (2010 and 2014), Musica Strasbourg (2010), Gaudeamus Music Week (2010), Warschauer Herbst (2015) and Huddersfield Contemporary Music Festival (2010 and 2011). Portrait concerts at rainy days Luxemburg (2010), Borealis Festival Bergen (2011), Spor Festival Århus (2011), Goethe Institute Chicago (2013) and Peripheryberry Reykjavík (2014). In 2012, he was awarded the Kranichsteiner Musikpreis of the Darmstädter Ferienkurse für Neue Musik.
Currently he is teaching composition and music theory at the Hochschule für Musik und Theater Hamburg. In 2012, his book "Musik mit Musik", a collection of essays was released at Wolke Publishing House. www.kreidler-net.de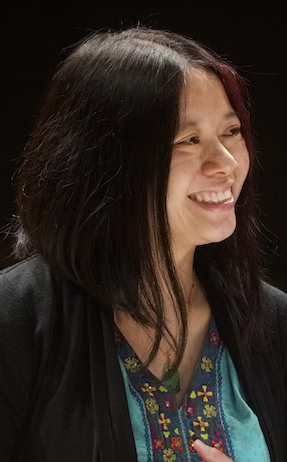 LIZA LIM
Liza Lim is one of Australia's leading composers. She has received commissions and performances from some of the world's pre-eminent orchestras (Los Angeles Philharmonic, Bavarian Radio Orchestra, BBC, WDR, SWR), festivals (Festival d'Automne Paris, Salzburg, Lucerne, Holland, Venice Biennale and all the major Australian festivals) and ensembles (Musikfabrik, Ensemble Intercontemporain, ELISION, Ensemble Modern, Arditti String Quartet etc). Since 2008, she has been Professor of Composition and Director of the Centre for Research in New Music, CeReNeM, at the University of Huddersfield.
Recent works include her fourth opera commissioned by Ensemble Musikfabrik and the Opera House in Cologne based on Jonathan Safran Foer's exquisite 'cut-out' book, Tree of Codes; a violin concerto, Speak, Be Silent for the 40th anniversary season opening of the Geneva-based Ensemble Contrechamps, and solo pieces that explore new areas of technique for instruments such as the bassoon (Axis Mundi) and double-bell euphonium (The Green Lion eats the Sun). She connects her compositional practice to areas of thought and knowledge such as Australian Indigenous aesthetics (eg: Invisibility for solo 'cello); Asian ritual forms & performance practices (Moon Spirit Feasting, a Chinese ritual street opera); a Sufi poetics of bewilderment, loss, communion and ecstasy (Tongue of the Invisible); the textilic arts of weaving and knot-making as a cross-modal 'technology for thinking' (Winding Bodies: 3 knots), as well as empathy and intuition in an ecology of collaboration.
Her compositions have been published by Casa Ricordi (Milano, London & Berlin) since 1989 with a catalogue of over 70 works. She has portrait CDs with Hat Hut, WERGO, ABCClassics and Dischi Ricordi with other work appearing on HCR, Neos, Aeon, Winter & Winter, and Vox Australis. https://lizalimcomposer.wordpress.com
Photographer: Klaus Rudolf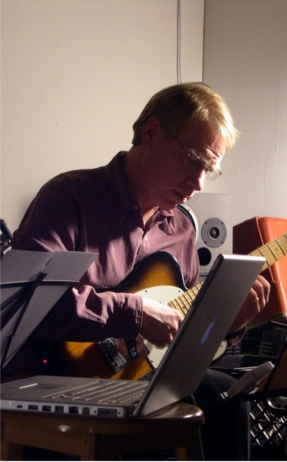 MICHAEL PISARO
Michael Pisaro (born 1961 in Buffalo, New York) is a guitarist and composer. A member of the Wandelweiser Composers Ensemble, he has composed a large number of works for a great variety of instrumental combinations. Since 2010 portrait concerts of his music have been given in London, Paris, New York, Santiago, Tel Aviv, St. Petersburg, Tokyo, Oxford, Glasgow, Moscow, Chicago, Munich, Huddersfield, Madrid, Brussels, Montpelier, Boston, Berlin, Houston, Düsseldorf, Trondheim, Amsterdam, Los Angeles, Nantes, Mexico City, Seattle, Linz, San Diego and elsewhere. Recordings of his work (solo and collaborative) have been released by Edition Wandelweiser Records, erstwhile records, New World Records, another timbre, slubmusic, Cathnor, Senufo Editions, winds measure, HEM Berlin and on Pisaro's own imprint, Gravity Wave.
Before joining the composition faculty at the California Institute of the Arts (where he is located presently), he taught music composition and theory at Northwestern University from 1986 to 2000. In 2005/6 he was awarded a grant from the Foundation for Contemporary Arts. He was Fromm Foundation Visiting Professor of Music Composition at in the Department of Music at Harvard in the Fall of 2014.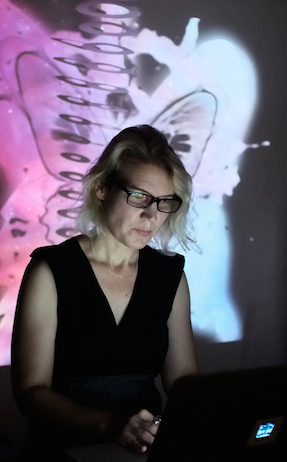 GAIL PRIEST
Gail Priest is a Sydney-based artist with a multi-faceted practice in which sound is the key material of communication and investigation. Her work spans solo electro-acoustic performance and recordings, soundtracks for dance, theatre and video and gallery installations. She has performed at festivals and events nationally (the NOW now, Liquid Architecture, Sydney Biennale) and internationally (STEIM, Amsterdam; Experimontag, Berlin, Kammer Klang Café Oto, London; Kulturhuset, Oslo). Through her own label Metal Bitch she has released four albums, with Flaming Pines and Endgame records also releasing solo CDs.
In 2015-2016 Gail is the recipient of the Australia Council Emerging and Experimental Arts Fellowship which is allowing her to develop her national and international profile as an electro-acoustic performer and sound artist. She has undertaken residencies at Artspace, Performance Space, Bundanon, Tokyo Wonder Site, Bandits-Mages/La Box (Bourges, France) and Bergen Centre for Electronic Art. She curates and produces sound events and exhibitions and is currently running the gig series Pretty Gritty. She also writes extensively about sound and media arts for RealTime magazine and was the editor of Experimental Music: audio explorations in Australia through UNSW Press (2009). As an act of advocacy she has started Audible Women, an online directory for women working with experimental sound. www.gailpriest.net

Photographer: Nay San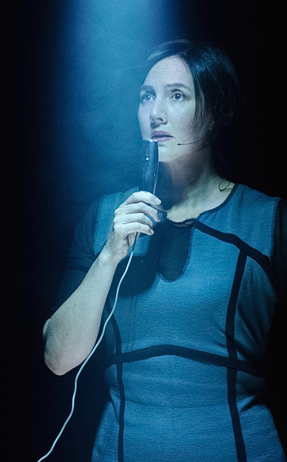 TAMARA SAULWICK
Tamara Saulwick is an independent performance-maker who creates contemporary performance works for theatres and public spaces. With over twenty years experience, working across and between artforms, Tamara has presented her work nationally and internationally. Recent works include; audio walk Newport Archives (The Substation), audio-visual installation Alter (Arts House for FOLA), and Endings (Performance Space & Arts House) which tours to Canada and the UK in 2017.
Tamara works as Artistic Associate for Chamber Made Opera where she is currently developing a new work with composer Kate Neal. Alongside numerous other grants and awards, Tamara is a current recipient of anAustralia Council Theatre Fellowship. She has a PhD in Performance Studies from Victoria University. www.tamarasaulwick.com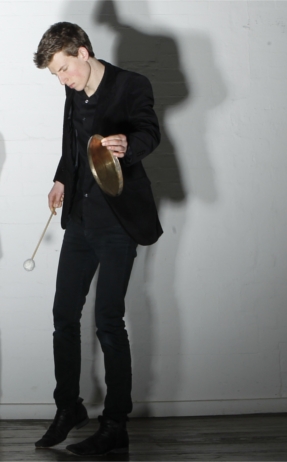 MATTHIAS SCHACK-ARNOTT
Matthias Schack-Arnott is a Melbourne based percussive artist working in the areas of performance, composition and improvisation.
At the age of 21 Matthias was invited to be the Artistic Associate of Australia's leading percussive arts organisation, Speak Percussion. Matthias is a key artist in the creative team and a performer in almost all of Speak's projects. Matthias is also the founding member & co-director of two leading new music ensembles in Melbourne, Quiver Ensemble (2009-2014) and CATHEXIS (2013-present).
As a guest artist Matthias appears with the Melbourne Symphony Orchestra, Malaysia Philharmonic Orchestra, ELISION Ensemble, Australian Art Orchestra, Synergy Percussion, Chamber Made Opera, Victoria Opera and Nick Tsiavos Ensemble. Performance highlights include Berliner Festspiele (Germany), GAIDA Festival (Lithuania), ARENA Festival (Latvia), SPOR Festival (Denmark), Spot Festival (Denmark), Roullette (New York), CONNECT Festival (Sweden), Batteries IV Festival (Geneva), Taiwan National Concert Hall, Salihara Festival (Indonesia), Adelaide Festival, Perth International Arts Festival, Melbourne Festival & MONA FOMA.
Matthias has co-composed multiple works with Speak's Artistic Director Eugene Ughetti, including an album length release in 2015. He also recently composed and recorded a 20 minute soundtrack for Mapping the Interior by Drew Pettifer.
Matthias' solo practice explores expanded notions of percussive performance. His debut solo, Chrysalis was performed at the 2012 Next Wave Festival (Australia) and the 2013 SPOR Festival (Denmark), where it was hailed as 'beautiful' by The Wire. His recent large-scale performance installation, Fluvial, won the Green Room Award for 'Outstanding Work by an Emerging Artist' and was remounted by Arts House in May 2015.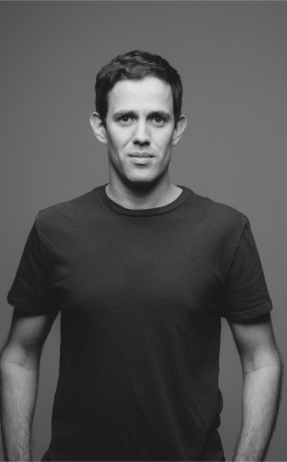 GREG STUART
Greg Stuart is a percussionist whose work draws upon a mixture of music from the experimental tradition, Wandelweiser, improvisation, and electronics. His performances have been described as "a ghostly, gorgeous lesson in how close, concentrated listening can alter and enhance perception" (The New York Times).
An active performer, he has appeared at numerous festivals and notable venues presenting experimental music including MaerzMusik (Berlin), Café Oto (London), Cha'ak'ab Paaxil (Mérida), Issue Project Room (New York), The Wulf (Los Angeles), and Non-Event (Boston) among many others. He has recorded for Edition Wandelweiser, Gravity Wave, Erstwhile, New World, Cathnor, Accidie, L'innomable and Senufo Editions. He is currently an Assistant Professor at the University of South Carolina School of Music in Columbia, SC where he teaches experimental music.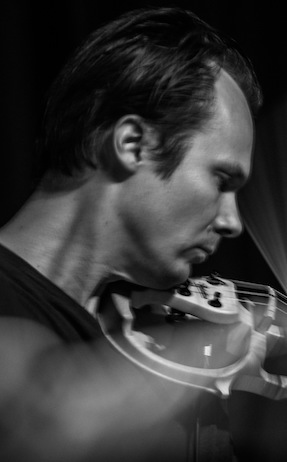 ERKKI VELTHEIM
Erkki Veltheim (b. 1976 Finland) is an Australian composer, improviser, performer and interdisciplinary artist.
Erkki has been commissioned by the Adelaide Festival, Vivid Festival, Australian Art Orchestra, Musica nova Helsinki and Soundstream Collective, and his pieces have been performed by groups such as the London Sinfonietta, Melbourne Symphony Orchestra and Sydney Symphony Orchestra. He has performed with the Australian Art Orchestra, Australian Chamber Orchestra, Berlin Philharmonic Orchestra, Elision and Ensemble Modern, and has featured as a soloist with the London Sinfonietta, Australian Opera and Melbourne Symphony Orchestra. He has long-standing collaborations with indigenous musician Gurrumul, improvising trumpet virtuoso Scott Tinkler, composer-pianist Anthony Pateras and film composer Burkhard Dallwitz.
Erkki is a recipient of a 2013 Myer Creative Fellowship and multiple grants from Australia Council and Creative Victoria. He also received a grant from the inaugural APRA AMCOS Art Music Fund round in 2016 for the composition of a major audiovisual work for electric violin and electronics, 'Ganzfeld experiment', which was premiered at the 2017 Musica nova Helsinki festival. He holds a Master of Arts, for which he researched connections between music and ritual. He was an Artistic Associate of Chamber Made Opera between 2013-2016.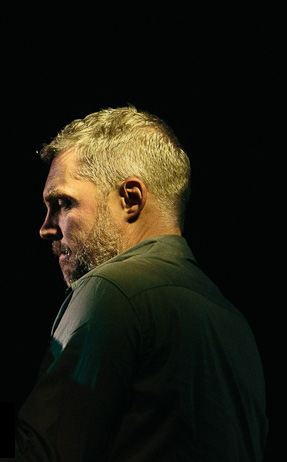 INGAR ZACH
Ingar Zach (Norway) is one of the world's leading improvising percussionists, known for his highly subtle and dynamic approach to instrumental performance. With Ivar Grydeland, he founded the record labels Sofa (2000) and Sillon (2007). He leads an international career as a solo performer and in permanent ensembles, including Dans les arbres and Mural (with Kim Myhr and Jim Denley).
Zach is also involved in multiple collaborations and has shared the stage with many other instrumentalists such as Barry Guy, Evan Parker, Axel Dörner, Kevin Drumm, Susie Ibarra, Jaap Blonk, Annette Krebs, Andrea Neumann, Phil Minton, Jean Marc Montera, John Butcher, Mazen Kerbaj, Agustí Fernández, John Tilbury, Derek Bailey, Charlotte Hug, Bent Sørensen, and Esteban Algora. He can be heard on over 40 recordings, including his solo albums Percussion Music (Sofa) and IN (Kningdisk). www.ingarzach.com