Term 2
---
Ask the Artist: James Nguyen & Amias Hanley

Students are invited to join Speak Percussion, visual artist James Nguyen and sound artist Amias Hanley on Thursday May 19 for Ask the Artist: the first in a new series of webinars on creativity, collaboration and artistic practice for Victorian secondary students.

James and Amias will talk about their fascinating individual practices (spanning live and online performance, video, drawing, installation, sound and media), and their current collaboration with Speak Percussion on Before Nightfall #15; a project that will see these artists combine forces to create a public performance in a single day.

Students will be invited to submit their own questions for the artist and to experience this performance on Saturday May 21 at Gertrude Contemporary.

This activity is free but registrations are required. Participants will be forwarded the webinar details once their registration is received. To reserve your place, please fill out the online form here.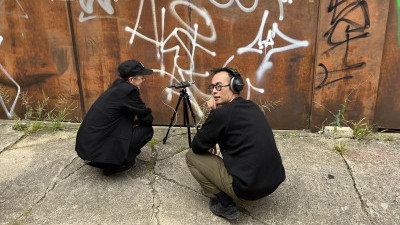 Amias Hanley and James Nguyen